Adoption Fee for Dogs: $225.00
Adoption Fee for Cats: $190.00
Our adoption fee includes
**All age appropriate vaccines
**De-wormings
**Spay or neuter
**Up to date on prevention
**Any medical treatment needed
**Heart worm test for dogs
**FELV/FIV testing for cats
**Microchipping (when available)
**Due to us being a shelter environment unless stated Differently we do not know if the dogs our house or crate trained.
**All cats are litter box trained
Currently the Rescue is only open By appointment and with a approved application for adoption. Please email pawsintheph@yahoo.com with any questions you may have.
Dog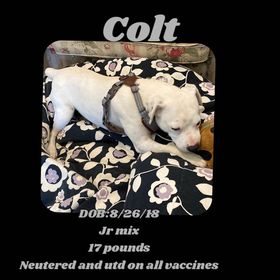 THESE BABIES ARE ALL IN FOSTER HOMES AND DOING SO WELL!!!
*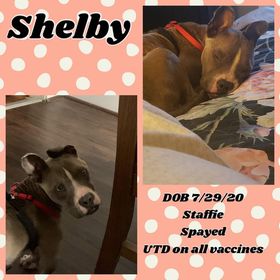 Here is what Shelbys foster mom had to say about her…… Shelby is a wonderful little girl who overcame a horrible situation. She is sweet and loving and very food motivated. In the time we had her we were able to teach her how to crate train, sit, give kisses all with a little food. She is housebroken also. She loves toys especially those with crinkly material in them. And will carry them around with her. She loves playing fetch also and will bring the ball or rope back more often times then not. She loves kongs filled with peanut butter before bed. She can be somewhat fearful of men so trust is a big thing for her. Slow relationship building here will build a good foundation of trust. As far as other animals go I would not recommend her being in a household with another dog or cat. She has some aggression towards our other pets in our home.
Bottom line is she has gained weight, learned manners and given the right situation where someone will take the time to earn her trust she will make someone a wonderful pet.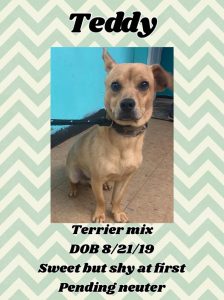 ***Available for Pick up Sept. 4, 2020.  We will  hold our pet until the release date with a approved application and $100.00 NON-REFUNDABLE deposit.***
Meet Cheyanne AKA Chey!!!  She is about 2 years old and had a horrible go at life before she came to our rescue!! Chey is house broken and loves other dogs. She is terrified of people until she knows your not going to hurt her! She is very slow at trusting but she does come around very slowly. We do believe that the only interaction she had ever had before was food and abuse. She is not at all aggressive. Chey would do best in a quiet home, another dog is a huge perk for her. We just dont know how she would do with small children rite now with her being so scared.  Do you think you could be her forever??
A few words from Cheyennes foster mommy:
What can I say about Cheyenne?  It has been so fulfilling to be her foster mom.  When we brought Cheyenne home, she was scared of everything, it took her a full week to leave the corner she had adopted behind the table.  My husband and I gave her space, and allowed her to learn that humans can be gentle.  Our lab Reese was a huge help, and Chey immediately began to follow her lead.  Reese taught Cheyenne to use the doggy door, and that toys are for playing.  The game of chase is the most fun ever when you have a playmate, and that mommy gives us treats just because she thinks we're cute.  Slowly Chey began to open up and venture to more areas of the house.  Watching her decompress and learn to be playful has been a privilege.  She is still a bit skittish, but it is something she will get over in time.  The dog she is now, is a sweet, loving, independent and curious pup.  She LOVES being outside, and spends hours there enjoying the grass, sunshine and even rain.  She loves to be scratched behind the ears and will nudge and paw at you when she wants some cuddles.  She is comfortable and confident to sleep on her own and has started to sprawl out on her back.  She loves her crate, as it is a safe space that she likes to go to when she needs to decompress.
Walks are still very new, but we are taking it slowly, and as with everything, I know she will get the hang of it.
Her Shepard heritage comes out frequently when she collects and organizes toys. She loves to play tug of war with Reese too.
My advice to her next foster or forever home is to take your time and allow her to trust you.  Once you do, she will be the bestest friend you have ever hoped for.  Amazing with other dogs, playful, house and crate trained.  She's smart, a bit mischievous, but most of all, happy.  I LOVE to watch her tail wag in circles when she gets excited. Trust me, she is one of the best dogs I have ever met!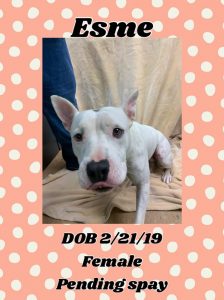 Hey their I'm shelly AKA Legs!! I'm about 5years old. I am a "take it slow" kind of girl. I am UTD on all vaccines and Spayed.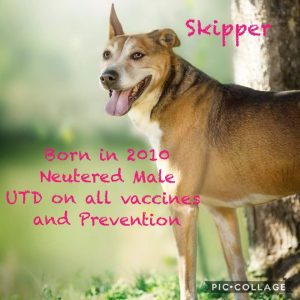 Hello Im Skipper. I am about 10 years old. Im just a old man who does better in a home where I am the only dog. I love people but not other dogs so much. I also will jump a fence if left unattended. So it would be best not to leave me outside alone for to long. I am neutered and up to date on all vaccine.
I have $125.00 in sponsorships to go towards my adoption.
Hi you guys! I am Sonny. I can be a bit of a scaredy-cat, but I do get along with other dogs well. My dream home would be one with LOTS of room for me to roam. Thanks to PAWS IN THE PANHANDLE, I have been neutered and am up to date on all of my vaccines. Come meet me and add a little Sunshine to your life
CATS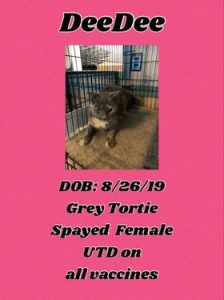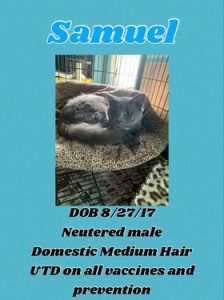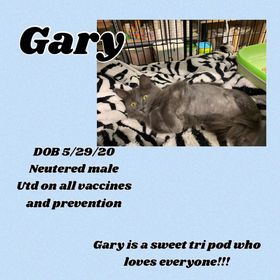 ***** COME CHECK ME OUT AT PETCO IN INDIAN LAND*****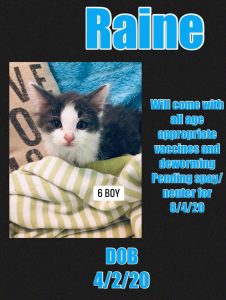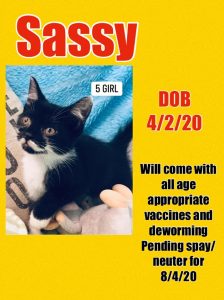 ***** COME CHECK ME OUT AT PETCO IN INDIAN LAND*****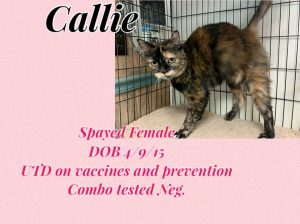 ***** COME CHECK ME OUT AT PETCO IN INDIAN LAND*****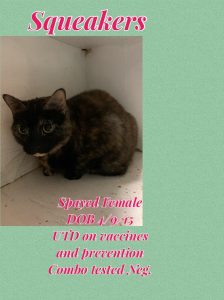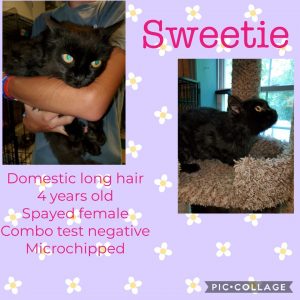 Sweetie is a little older and shy. She would do best in a calmer and quiet home.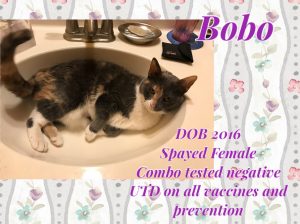 Bobo is gorgeous little lady who was surrendered to a shelter by her person. Our best guess is that Bobo came from a stressful environment where she was picked on or overstimulated. She's a very sweet girl who needs a quiet home, preferably with no young children or other animals. She's gentle, loving, and likes people, but will hiss to let you know when things get to be too much for her. She's getting more and more social and affectionate with her fosters as she decompresses and learns that she's safe. She just needs a kind human to understand her and let her make the rules for a while. Her favorite things are exploring, hunting for toys, climbing to the top of a cat tree, supervising bathroom activities, and laying in the sink! Once she's in the right home, she's going to be someone's best friend forever
**** BOBO HAS $50.00 IN SPONSORSHIPS TOWARDS HER ADOPTION FEE****